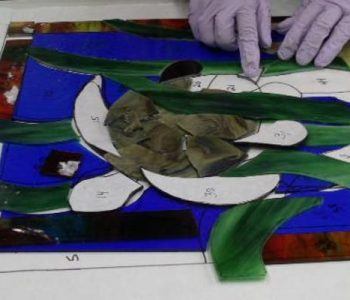 Beginner/Intermediate Stained Glass Course (Thursday Evenings)
February 20, 2020 - 6:00 pm
Cost: $165.00
This course is designed for the beginner student. We will cover complete and proper pattern design and layout. Glass selection, cutting, grinding and achieving a proper fit of your glass will all be part of your experience. This class was created by Michael for students to learn the exact techniques used here in our studio for our client projects. Our class room is equipped with multiple grinders and saws allowing student to maximize their time here in our space.
Glass and materials are not included in the price, some tools are needed. A material list will be provided during the first class. Small tool kit will be available for purchase at a discount during the class. Some of the needed materials are included in the tool kit.
Location:
The Glass Source Stained Glass Studio
18 Bank Street
Suite 101
Seymour, CT 06483
203-888-1616
Registration
Please click on the REGISTER button to register for this class, or contact us via email at
glasssourcestudios@gmail.com
or call 203-888-1616.