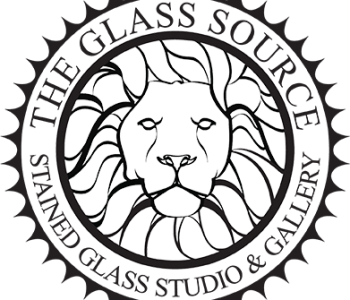 New Class Guidelines *Please Read*
Cost:
There will be a limited number of spaces for students per class/workshop for the foreseeable future, due to the social distancing guidelines set forth by the State of Connecticut. Classes will be filled on a first come, first serve basis, so please call well in advance to reserve your spot.
All students must wear a mask while working in the studio. Each student will have their own station with a grinder set up at their working space, with at least six feet between students. Studio tools will be assigned to students and sanitized before and after all classes and workshops. If it would make you feel more comfortable, we encourage you to purchase the tool kit available in our retail store if you do not already have your own tools to bring (stained glass students only).
Important Information for Stained Glass Students:
Here is a list of things every student should have when working in the studio for stained glass classes for our safety and yours moving forward.
Gloves (Latex or Nitrile)
Mask (To be worn at all times)
Paper Towels or rags
Black and Silver Sharpie marker
Pencils
Apron (If desired)
Glue Stick
Masking tape
Safety Glasses
These are things we have typically had for communal use in the studio, however we ask that you bring your own in order to keep everybody safe.
Classes and Fees:
We are restructuring our Six-Week Stained Glass Class schedule and payment policies. Please see below:
We will be restructuring our classes to become a 4-week billing cycle. We have found over the years that many students prefer a monthly billing cycle and have been asking for this. Many students do projects that are small, and some that are larger and take longer than six weeks.  This will allow us to pro-rate any additional classes needed to complete a project.  4-week sessions will be $150.
If a student needs one or two more classes to finish a project, we will pro-rate the amount so that they can come in and finish their project without the commitment to another month of classes. This is something we have been doing unofficially for a while now and have decided to include this in our new policies and procedures.
Due to shorter class sessions and limited spaces, we will be offering more opportunities to do private sessions. This is something that many students have requested in the past. We will be offering 2 hour timeslots during the day for students to do, either one-on-one or with 2 people. This will be dedicated and focused instructed time with your teacher to complete a project, as opposed to working in a group. There is an hourly rate of $60 for 1-on-1, and $80 for 2 people. These can be purchased in 10 session packages for a savings of $200. Cost for a 10-session package is $1000 for 1-on-1 and $1400 for 2 people. The class packages must be scheduled and used within 3 months of purchase.
Open studio time will still be available to students as well, to continue to work on projects at the studio. This rate is $25/hr. This provides you with use of your own private grinder and use of the studio and tools. It is not instructed time. While enrolled in our classes, the student rate of open studio is $15/hr. This is a good time to come in and finish up any work on a project as well. Open studio must be scheduled in advance, please call the studio to reserve your time.
Location:
The Glass Source Stained Glass Studio
18 Bank Street
Suite 101
Seymour, CT 06483
203-888-1616
Registration
There's no registration information for this class yet available.