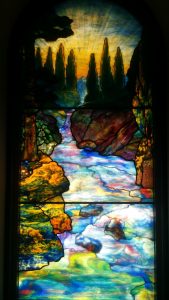 Restoration
1928 Tiffany Window in Battel Chapel in Norfolk, CT restored by Glass Source Studios.
restoration information
Gallery @ The glass source
The Gallery is a carefully curated artspace located on Bank Street among the Shops @ Seymour in Historic Downtown. The Studio creates functional and decorative art glass pieces. The Gallery also includes artwork from local artisans in a variety of media. We offer gifts for every occasion including: dishes, candles, soaps, jewelry, wall pieces, vases and more. The Gallery @ The Glass Source is a destination spot within our beautiful community.
Gallery Hours:
Wednesday – Saturday 10:00am-5:00pm
Sunday 11:00am-5:00pm
gallery information