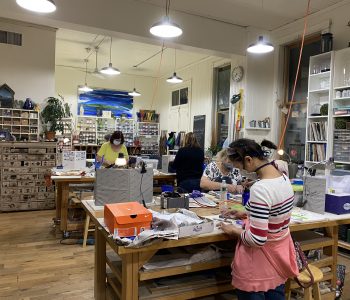 Cost: Depends on workshop
We offer all of our glass fusing workshops as private groups! Gather a group of 4-6 people for some socially distanced fun! Our studio is set up to allow for 6 feet between students and we require masks to be worn at all times. Tools are disinfected before and after each class.
Details for each workshop offering can be found listed under the "Fused Glass Workshops" tab under "Education." All details and pricing remains the same for private groups. We are currently booking private groups for Friday afternoons and evenings, and Sunday afternoons. Dates are limited. Please call to discuss details and to reserve your spot.
Location:
The Glass Source Stained Glass Studio
18 Bank Street
Suite 101
Seymour, CT 06483
203-888-1616
Registration
There's no registration information for this class yet available.